ERP Systems For Small Businesses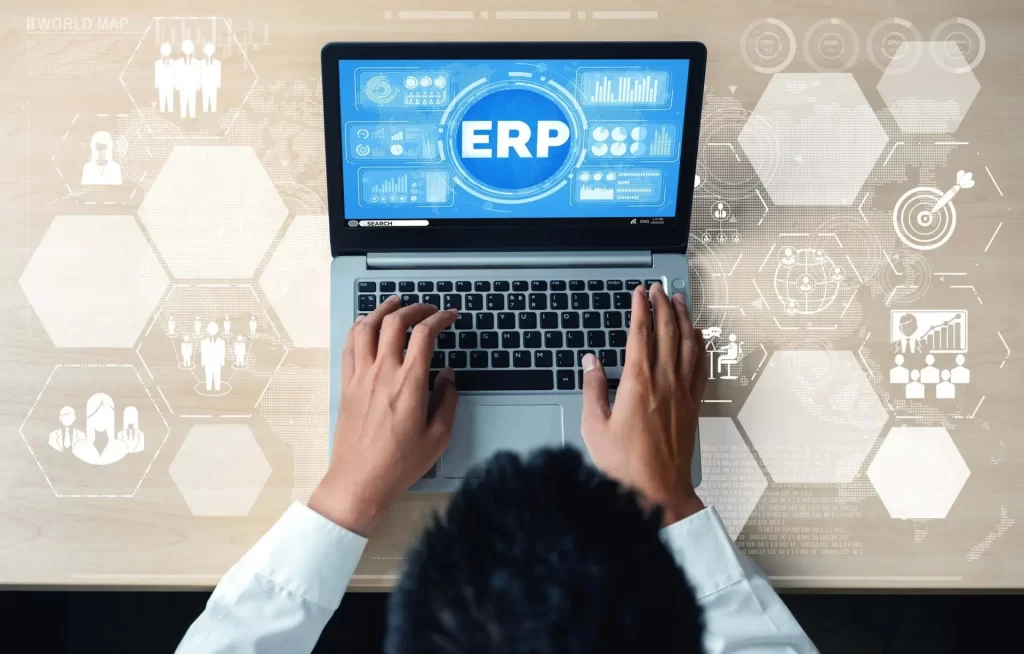 If you are looking for an ERP system for your small business, there are a number of things to consider. These include the cost of the software, the features that are available, and how well it works. You may also want to consider some of the automated functions that are available. The best ones will save you time, reduce the amount of information that you have to input, and make it easier for you to keep your data accurate.
Cost
Enterprise resource planning (ERP) systems are business automation tools that help streamline various aspects of business operations. They can also save a company time and money. However, the cost of ERP systems can vary greatly depending on your needs.
The price of an ERP can depend on the size of your business, the features needed, and the implementation process. You should expect to pay for configuration, user training, and other associated costs.
In addition to these expenses, you may also have to pay for the services of a consultant. These fees can vary from $100 to $500 per hour. A consultant's experience will determine his or her price.
Automated data entry
If you're looking for an easy way to improve your business processes, automated data entry is the solution you need. It will free up your employees' time, which they can use to focus on tasks that actually help your organization make money.
Automated data input can eliminate all of the tedious tasks involved in obtaining, storing, and entering data. Its benefits include increased efficiency, higher productivity, lower costs, and greater employee involvement.
Aside from saving time and capital, automated data entry can also reduce errors. It can also increase accuracy and scalability. When data is input manually, the risk of mistakes is high.
Reduced duplication of information
Reduced duplication of information when using ERP systems is one of the most important benefits that small businesses can get from using this technology. ERP software allows all departments in a company to access the same data at the same time. This streamlines business processes and allows employees to focus on higher-value activities.
Small businesses that are able to implement ERP systems can expect to improve productivity, reduce risks and enhance customer service. They can also save money and increase profitability.
When implementing ERP systems, it is important to consider the pros and cons of using the system. The process is not as simple as it sounds. It takes a lot of planning, effort and patience. You will also need to allocate resources for training and project management.
Less complex than more expansive systems
If you're thinking of upgrading your business, consider the benefits of enterprise resource planning (ERP) software. This type of technology automates many tasks and streamlines business processes. Ultimately, it saves time and helps companies better manage their inventory, sales, and other functions. In addition, an ERP system offers a single source of truth that can be used across your organization.
When looking for ERP software for your small business, it's a good idea to map out your specific needs. While no single solution is perfect for everyone, there are certain features that can help you find the best fit.
Detect duplicate items of many sorts
Data management is a complex beast, and in the age of big data and cloud computing, it's no wonder that small business owners are left in the dark. However, there are ways to make data management less of a headache. For starters, you need an ERP system. These systems link data from multiple departments, including sales and marketing. In a nutshell, an ERP system allows you to manage all your business information in one place.
This is a good thing because it makes it easier to track trends and weed out duplicates. Not to mention it makes for a more efficient working environment, which is always a plus.
Support automation functions
Enterprise Resource Planning (ERP) is a business management system that combines the functions of several departments to provide a single source of information. This technology is used by businesses of all sizes to reduce costs, increase efficiency, and grow.
Small businesses can benefit from ERP solutions, which can make financial and customer relationship management easier and faster. They also offer scalability and flexibility. Investing in an ERP solution can help small businesses avoid costly mistakes.
An ERP can be used in both on-premise and cloud environments. The cloud offers easy access to data from anywhere. In addition, the software is usually priced on a subscription basis, and does not require specialized equipment.