Marketing Executive Roles and Responsibilities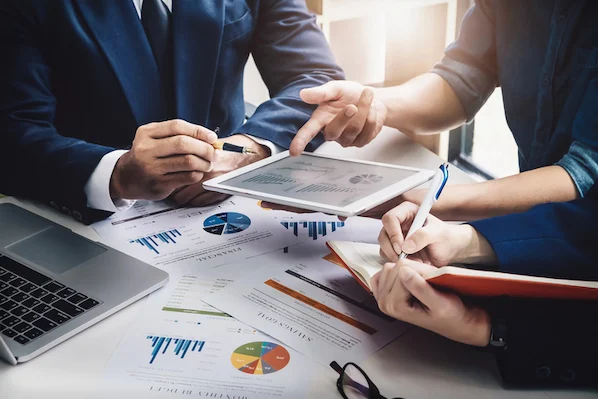 If you are planning to work in the marketing department of a business, you should know all the responsibilities of a marketing executive. This role involves implementing marketing strategies and planning campaigns, creating marketing materials, executing market research, managing digital marketing communication activities, and supervising team coordinators. A marketing executive also has the responsibility of overseeing and implementing a variety of initiatives, from writing and producing multimedia content to managing pay-per-click advertising and programmatic advertising.
Often, marketing executives are responsible for the promotion of a company's products and services, organizing events, and managing advertising campaigns. The responsibilities of a marketing executive can range from analytical to creative, as they coordinate with different teams and ensure that the campaigns run smoothly. A marketing executive will be familiar with both print and digital media, as well as advertising, and is likely to work closely with other employees. In short, marketing executives play a pivotal role in the success of their organizations.
Aside from understanding the goals of the organization, the marketing executive must also ensure that the campaigns achieve customer satisfaction. They may work for an outside agency or work for a company. Either way, they must make sure that marketing campaigns are aligned with the goals of the organization and its vision. Marketing campaigns are largely based on the understanding of the audience, and understanding what motivates them is an essential element of success.
As a marketing executive, you will be expected to provide leadership and have a passion for the brands you represent. A marketing executive will be the spokesperson for the brands they work for, ensuring that their marketing messages reflect their vision. Marketing executives also work to build business relationships. Building relationships with other executives is vital to a successful career in marketing. You can choose to specialize in one or more of these areas, or even develop your own specialization.
A comprehensive job description will ensure that the candidates who apply for the position are well-suited for the position. A marketing executive job description should provide a summary of the activities and responsibilities of the position. It also includes details about the salary and benefits offered. In addition to providing the information on the role, it also will guide the applicants in writing their application letters and resumes. A marketing executive is crucial for any company because he or she holds the key to a successful revenue cycle.
An impressive 12 percent of Senior Marketing Executives are skilled in ROI, Paid Search, and Sales Goals. The job requires excellent soft skills. For example, a marketing executive with soft skills may launch a SlideShare page that utilizes customer-facing educational presentations. Apart from these, marketing executives also have responsibilities like understanding customer needs, providing purposeful solutions, and managing territory. Among other things, they may have experience managing the set-up and promotion of events.